AUSTRALIA'S tourism exporters celebrated a big 2017 in Perth last month where 400 industry leaders gathered for the annual Australian Tourism Export Council (ATEC) Meeting Place event held at the new Crown Towers.
The three-day event featured lots of fun and excitement from the welcome function held at the hip Hamptons City Beach restaurant to the amazing Indigenous performances at the gala dinner. There were also B2B workshops – with over 3,500 individual meetings – and a range of pre- and post-famils around Perth and Fremantle.
Around 70 CEOs attended the Chairman's Forum featuring conversations with Tourism Australia boss John O'Sullivan, ATEC board members and industry leaders Gary Patterson and Jackie Walshe, Perth Airport's new boss Kevin Brown, Chairman of Tourism WA Nathan Harding and Australia's South West's CEO Catrin Allsop.
Meeting Place was also the launchpad for the 31 graduates of ATEC's 2017 Emerging Leaders of Inbound Tourism Excellence (ELITE) Program, presenting their ideas for solving some of the industry's challenges.
The 'New Frontiers' conference day included insights from financial journalist Michael Pascoe, virtual reality guru Scott O'Brien and China-based social media content creator Amy Lyons, and saw the launch of a new partnership with Chinese mobile and online payment platform Alipay.
Indigenous dancers welcomed people to the Gala Dinner.
ATEC's WA branch manager Margaret Wilson with Paul Murray and Stuart Dobson from Acacia Tours.
Getting down to fun at the welcome function.
ATEC's Denis Pierce and Peter Shelley with Sally Cope from Ultimate Winery Experience.
Ben Doolan from ATG Downunder, Mark Abercromby from A&A Travel and TA's John O'Sullivan.
Guests gathering at Crown Towers Perth ahead of the night's gala dinner.
Some of the guests ahead of the gala dinner.
Elite presentations, selling Christmas Island to the world.
THE welcome warm-up at the Hamptons City Beach restaurant.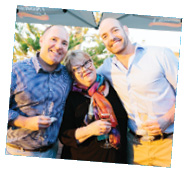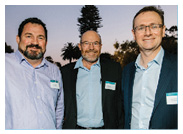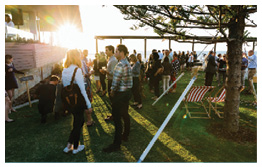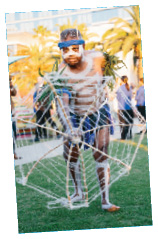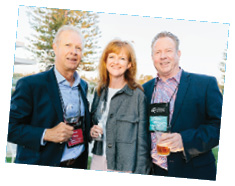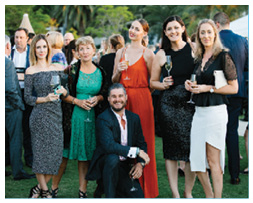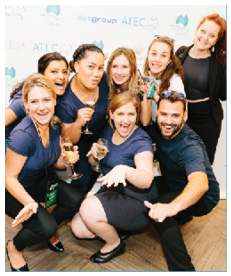 The post Meeting Place puts a spotlight on WA appeared first on Travel Daily.
Source: traveldaily