QANTAS has announced the addition of a new green tier to its loyalty program, designed to reward customers who make more eco-friendly decisions.
To achieve the new green status, Qantas Frequent Flyers will need to complete at least five sustainable activities across six areas, including flying, travel, lifestyle & sustainable purchases.
Kicking off next year, benefits for attaining the green tier include bonus Qantas points or status credits, which will be in addition to the rewards they get under their existing flying status or as part of Points Club.
Qantas said it was the first airline in the world to reward frequent flyers for being more sustainable in the air and on the ground, with CEO Alan Joyce stating earlier today that sustainability was set to become a core part of the airline's Frequent Flyer program.
"There's a lot of action we're taking as an airline to reduce our emissions and that means we have the framework to help our customers offset and take other steps to reduce their own footprint," he said.
"This new green tier is a way of encouraging and recognising those who want to do their part by offering Qantas Points or status credits, which we know helps shape customer choices.
"This isn't the first time we've used points to reward members for taking positive action in their own lives, we've seen it work when we've provided points for walking through our wellbeing app, while the vaccination reward has been taken up by more than 600,000 members already."
The loyalty program update sits alongside the carrier's broader sustainability policies, which includes working with governments on biofuel production, investing in more low emission aircraft, offsetting carbon, as well as reducing fuel burn as part of daily operations.
MEANWHILE Qantas has boosted flights across Queensland, announcing it will resume Sydney/Toowoomba services with 12 return flights each week.
The airline will also boost its Brisbane/Cooma route from 01 Jul to cater for the snow season, flagging two weekly return flights.
Five extra Cairns-Townsville services, six more Townsville-Mackay flights and four additional Cairns-Horn Island routes have also been added to the schedule.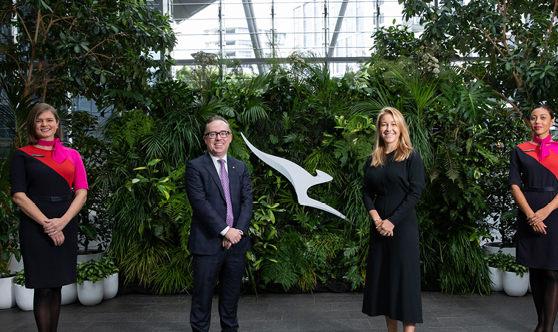 The post Qantas goes for green! appeared first on Travel Daily.
Source: traveldaily