THERE is no end in sight to the current strong occupancy rates for Sydney hotels, with heavy ongoing demand likely to keep prices high despite the launch of several new properties.
According to Bryan Merzeo from Deloitte Access Economics, prices are being forecast to rise 6% annually for the next three years while the current year-round 90% average occupancy rate will be flat because "there's nowhere to go".
Merzeo gave an overview of the current Australia hotel building boom earlier this week at the btTB/GBTA corporate travel conference, noting that the situation is different in Melbourne where more than 2,000 additional rooms will come online in 2019.
There's a pipeline of 43 new properties, with 3,000 more rooms in 2020 meaning room rates in the Vic capital won't grow.
Perth is also a "hot and oversupplied" market, he said, with a 23% growth in room capacity in 2018/19, while Brisbane is also resetting to adapt to the post mining construction boom with 13% more rooms.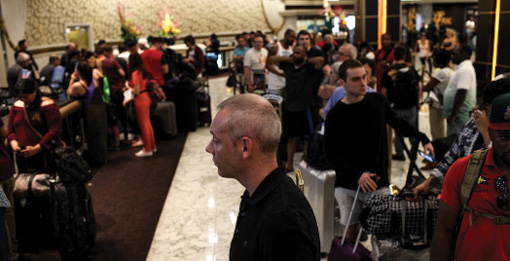 Source: traveldaily