THIS is now the fifth week we are publishing our regular summary of Australian consumer spending on travel, courtesy of data exclusively provided by News Corp Australia.
And the picture isn't getting any brighter, with the latest figures indicating a further decline.
Omri Godjin, New Corp Industry Head, Travel, said the drop recorded between 30 Mar and 05 Apr reflected a particularly heavy hit to packaged holidays and tours.
After a negative index of 89 last week, the numbers have dived further to -92, with the information based on consolidated spending across air, cruise, OTAs, traditional travel agents and tour operators.
"This is part of work we are doing to assist our clients to better understand the total retail travel market," he said, with CEOs and CMOs welcome to reach out for further information.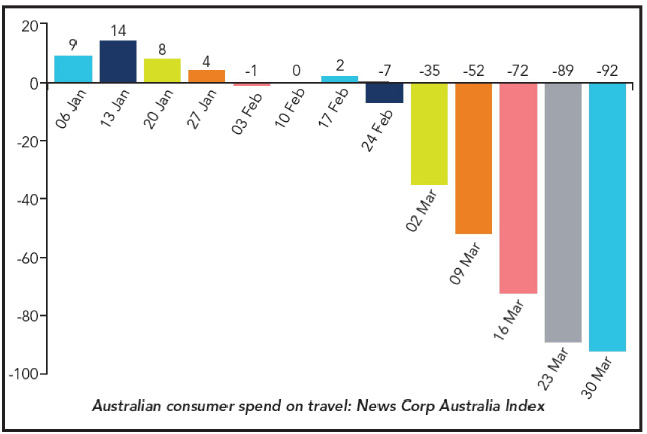 The post Travel spending slides more appeared first on Travel Daily.
Source: traveldaily