WENDY Wu Tours will tomorrow unveil a new program under the banner Immerse Yourself, introducing a range of "deeper, cultural experiences" across Asia.
The new selection will be offered in its own dedicated brochure and represents the first time the company has created a program that is not centred on a specific destination.
In Sydney last week, Wendy Wu, pictured, told TD the Immerse Yourself program would offer 22 itineraries in destinations including China, Japan, Vietnam, Cambodia, India and Borneo.
"Customers said we are living longer, we're healthier, we're doing more and we want some excitement in our lives," Wu said.
"We want tours to be more energetic and go deeper into the culture, so that we can be learning and growing.
"We took this on board and we have created tours that are different and unusual."
Itineraries will range from 10 to 21 days, with a similar price and slightly smaller group size to other Wendy Wu Tours.
Each will offer "deeper engagement, deeper cultural encounters and deeper learning", with some taking guests to destinations "off the beaten track" and others focusing on energetic activities like hiking, cycling and rafting.
Wu said cultural experiences might involve learning about a region's particular form of meditation while taking part in a session, witnessing the practice of local traditions, or sampling local food and specialities.
Active elements would include a six-hour hike on remote sections of the Great Wall, exploring rice terraces on foot and taking a bamboo rafting expedition through the Li River Valley.
Wendy Wu Tours will also release new price-led tours tomorrow, designed to offer agents a product to compete with cheap options online (TD 09 Aug).
Two initial itineraries will be offered under a "Simply" banner – Simply China and Simply Yangtze.
Wu said the tours were aimed at price-sensitive travellers and would help agents stem the loss of business online or create a new lead-in from which they could up-sell.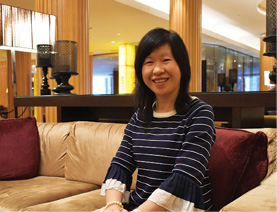 The post Wendy Wu opts for immersion appeared first on Travel Daily.
Source: traveldaily